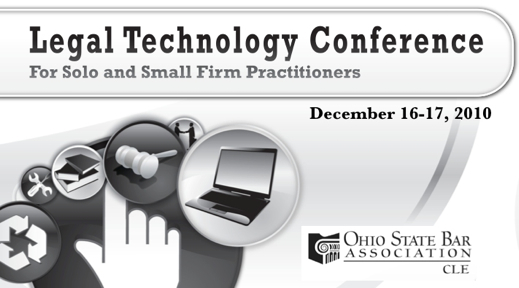 I'm thrilled to be speaking on Macs, iPhones and iPads at the Ohio State Bar Technology Conference next week. My thanks to the fine folks at the OSBA and Affinity Consulting for the invitation.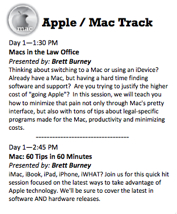 My session include:
Macs in the Law Office
Mac: 60 Tips in 60 Minutes
iPractice on an iPad
I'll also be speaking on cloud computing.
You can download the conference brochure from here. It's a stellar conference packed with my friends from Affinity Consulting (Paul, Barron, & Debbie) and Sensei Enterprises, Inc. (Sharon & John).