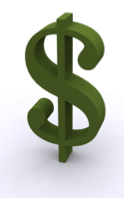 The Interwebs are smokin' today with Black Friday. There are a ton of deals on iOS apps and a few for Mac software. The majority of iOS apps on sale are games, but I wanted to highlight a few gems for legal professionals.
I'm focusing on software in this post, but there are several great deals on Mac and iHardware around the Web. Some of these deals may be over by the time you read this, but many of them last over the weekend so visit the links quick!
Two of the best sites I've been following for Mac & iOS software deals is "Black Friday Sales Come to iOS" from 148apps.com and "MacStories Black Friday Guide: 150 Great iOS Apps" from macstories.net. The authors must have barely had time to stuff some turkey in their mouths as they keep updating the posts.
Readdle Apps
First, if you're using an iPhone or an iPad, you must pick up the Readdle apps. As I posted yesterday, they've discounted their apps up to 80% and they are a must-have on any iOS device used in a legal setting:
For the iPhone, you must get:
For the iPad, you must get:
Other Deals:
iPhone Apps
iPad Apps
Mac Apps