Microsoft and Mac Make a Lovely Pair…
Great list of Microsoft Office alternatives from MakeUseOf to answer the question I still continue to get: "What can I use to edit Microsoft Word documents without buying Microsoft Office?"
And I respond by saying the very fact they are asking about MICROSOFT WORD documents reveals they should make the professional investment in Microsoft Office … and today that means a subscription to Office 365.
But I do like the mention of Microsoft Office Online at which is FREELY available with a FREE Microsoft account allowing anyone to use Microsoft Word in the browser (similar to Google Docs). And this gets even better if you have a subscription to Office 365.
And if you want to stick it to the man and not pay Microsoft then download the FREE Microsoft Word, PowerPoint or Excel apps and subscribe to Office 365 from inside one of those apps. You won't save any money, but Apple gets 30% of what you pay 🙂
And by the way, if you have one of them new-fangled MacBook Pros with a Touch Bar AND you're a Microsoft "Office Insider", you can start using it with Office apps.
---

Don't Be A Paster Hater…
Great write-up on how to use Alfred as a clipboard manager from @thesweetsetup.
I used LaunchBar for several years which is very similar to Alfred and was terrific. But like @thesweetsetup article I stopped using it when Spotlight got so much better at launching applications and finding documents.
A few months ago, however, I did need to find a good clipboard manager and found EXACTLY what I needed with Paste from www.pasteapp.me.
Paste has a beautiful, minimal, graphical interface that I can search when needed. The best part is that I can either paste exactly what's on the clipboard (with all the formatting), or I have a shortcut (Shift + ⌘ + V) that pastes the plain-text of whatever I've copied (you have to install the Paste Helper utility separately).
I plan to post a video review of Paste here very soon.
---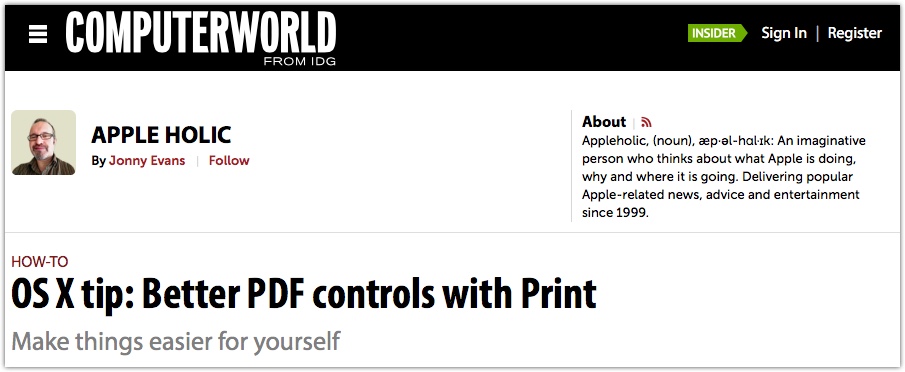 A Perfectly Practical PDF Tip
Great PDF tip from Jonny Evans, the Apple Holic at Computer World.
I use the PDF dropdown in the Print dialog ALL THE TIME but I've never taken the time to customize the list. So next time I'm doing some research and saving web articles as PDF files I'll automate the folder location where I save them.
---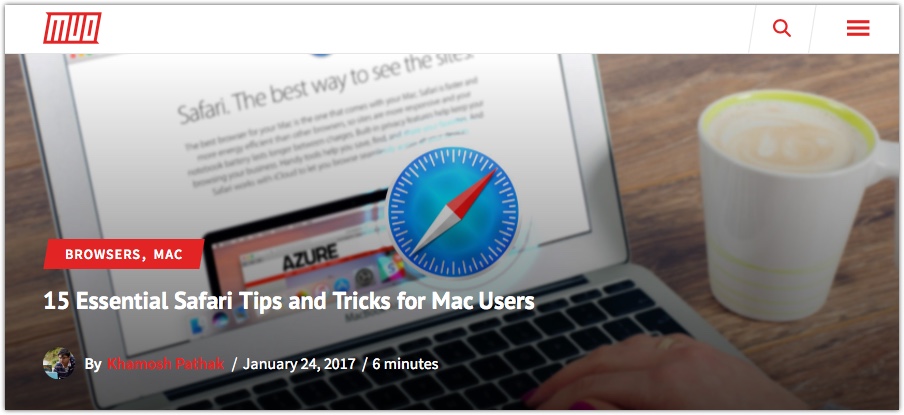 Smarter Safari Surfin'
Always smart to skim through Safari tips since it's an app that we use every day. After all, more and more of what we do is inside a browser instead of standalone software.
I was familiar with most of these tips although my favorite by far is the Reader View. If you're not using this on your Mac, iPhone & iPad, then I don't know how you can tolerate web pages today that throw gobs of ads and videos and cyber-detritus at you.
And another great list from MakeUseOf on Safari extensions. I try to keep my extensions to a minimum so my Safari overhead is low, but I couldn't use Safari without extensions from 1Password or OneNote (which has largely replaced the use of the Evernote extension).
---
(Bunny picture courtesy of GRATISOGRAPHY by photographer Ryan McGuire)