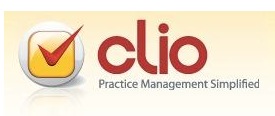 Last year, the Clio team offered the first "Apple in Law Firms" Survey. There were over 800 respondents to the survey and the results were truly fascinating (well, at least for folks like me!). I gave a full write-up of last year's results on the blog here, and Clio gave their own write-up, as well as a couple of focused comments.
This week is your last chance to participate in the 2011 "Apple in Law Offices" Survey which apparently sports a new name, as well as a chance to win an iPad 2! You don't have to be a Mac-user to take the survey – the questions cover iOS devices as well as plans for using cloud-based services, etc.
The survey only takes a couple of minutes, and you have the possibility of wining an iPad 2! Click here to get started and I'll be sure to break-down the results of the survey once it's completed.