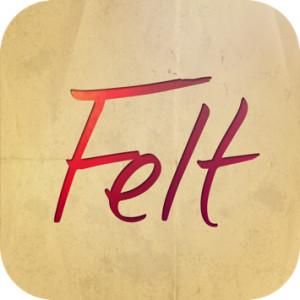 I've been a big fan of the Felt App and consider it one of the most innovative apps on the iPad.
Who doesn't like to receive a handwritten note in these days of impersonal digital communications? But I don't have time to run to the store and buy a card.
Open the Felt App, find the card design you like or create one yourself, and use a stylus to handwrite your note. You can even hand-address the envelope. Pay $4 (or 4 credits) and Felt will print the card on beautiful physical paper just as you wrote it and send it to your snail-mail recipient.
It's a great way to send personal or business thank-you cards.
The Felt App is free to download but you'll need a credit card to purchase cards or credits inside the app. They're running a special 30% off credits for Labor Day which is a great deal.
Quick Tip: The Felt App does offer "wrist protection" when writing a card but it's not very obvious – just simply swipe up from the bottom of the screen and you'll have a place where you set your palm down without "writing" anything.