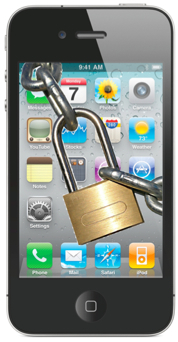 Large law firms hire full-time IT professionals to monitor and support their fleet of mobile devices. Part of their responsibility is to remotely "wipe" lost or stolen devices to protect confidential data. This is usually done via a centralized server or some other expensive setup.
It doesn't matter if you're solo or a 1,500 attorney firm, you MUST take the security of your mobile devices seriously. We carry around so much confidential information on our iPhones & iPads today that I argue it's negligent to be flippant about their security. E-mail is the most pregnant source of confidential data, but today's iOS devices store document drafts, access Dropbox accounts, log text messages, and so much more.
For MobileMe subscribers, Apple has been providing a service called "Find My iPhone." The problem is that MobileMe costs $99 a year, and most people don't feel it's worth it. The "Find My iPhone" service, however, is a standout highlight because it provides an amazing ability to locate an iPhone/iPod Touch/iPad on a map whenever it's connected to the Internet (3G or WiFi).
Generously, a few weeks ago Apple made "Find My iPhone" free for anyone running iOS 4.2 on an iPhone or iPad. You don't have to pay for a MobileMe subscription – all you need is an "Apple ID" which you already have if you've ever purchased music or apps from iTunes.
Do This NOW!
I recommend that every lawyer using an iPhone or iPad set this up on their devices as soon as possible. It's free, it's easy to set up, and it fulfills your obligation to protect the confidential data you carry around on your devices. It basically provides you the same security and protection for your iPhone that larger law firms pay many dollars for.
What Can "Find My iPhone" Do For Me?
There are three main features of the "Find My iPhone" service:
First, you can remotely make your device play an alarm and display a message, even if the device is muted or the volume is turned down. So from my computer, I can log on to www.me.com/find, locate my iPhone, and make it blare an annoying alarm. When the screen is unlocked, it will display any message I type (e.g. "please contact me to return my phone").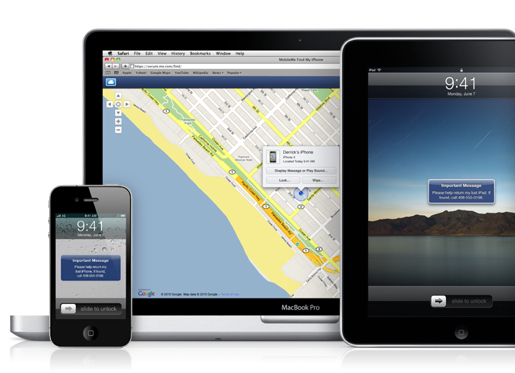 Second, you can "Remote Lock" the device. If you already have a "Passcode Lock" set on your device (which you absolutely should), then the device will be locked with that code. If you don't have a Passcode Lock set up, then you have the option to set one.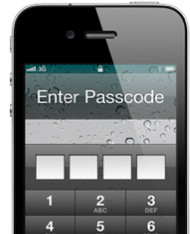 Third, you can send a "Remote Wipe" command to the device, which deletes all data and restores to factory settings. If you pick this option, a warning pops up telling you that once the device is wiped, you'll no longer be able to display messages or locate the phone through the "Find My iPhone" service. This may be a last-resort option, but it's essential when you need it.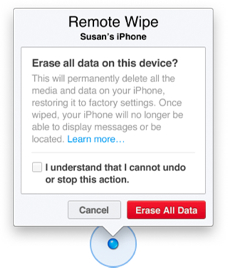 Those are the "official" uses of the "Find My iPhone" service, but I appreciate a couple of informal uses as well.
For example, if you're prone to mis-placing your iPhone at home or the office, you can make it beep until you locate it. I've also set up the service on family devices so I can locate folks while they're traveling. That may sound a little big-brother-esque, but the advantages of the "Find My iPhone" service from a data-security standpoint far outweigh those fears.
Setting Up The "Find My iPhone" Service For Your iOS Devices
If you already subscribe to MobileMe…
If you're already a MobileMe subscriber, you already have access to this service at www.me.com.
For each iOS device you need to track, you'll have to go into Settings > Mail, Contacts, Calendars and access your MobileMe account. At the bottom of the account setup dialog, you can switch on the "Find my iPhone/iPad" feature.
Here are the beautifully illustrated step-by-step instructions from Apple for iPhone/iPod Touch and the iPad.
If you don't subscribe to MobileMe…
If you're not a MobileMe subscriber, you can still take advantage of this great service.
First, make sure your iPhone/iPad is running iOS 4.2. Then on your device go into Settings > Mail, Contacts, Calendar and Add a MobileMe account.
Here are specific instructions for the iPhone, the iPod Touch, and the iPad.
As part of the setup, you'll need to supply your Apple ID and password. If you've purchased an app or music from iTunes, that's your Apple ID.
If you don't have an Apple ID, you can create one right on the device (you'll need to supply some security info to create the account).
Finding Your iPhone & iPad
After you have everything set up you can test it right away and make sure that iPhone is actually sitting right next to you on your desk. On your computer, go to www.me.com/find and enter your Apple ID. You'll be presented with a Google Map pinpointing the location of your iPhone. You can look at the simple map, a satellite image, or the "hybrid" view of both.

Apple also now offers the free "Find My iPhone" app for iPhones & iPads, so you can now use those devices to locate your other iOS devices. So you can launch the "Find My iPhone" app on your iPad and locate your iPhone.
I set this up on my wife's iPhone just in case I would ever need to use her phone to locate mine if it gets lost.
If You're Still Not Convinced…
If you still need to be prodded to set this up, check out some awesome stories about how the "Find My iPhone" service helped out others when their iPhone was lot or stolen:
There's an app for that, too — Tampa cops find stolen iPhones with GPS
Find My iPhone App Helps Police Track Down Thief In Singapore
4 Stories About Recovering Stolen iPhones With "Find My iPhone"
Apple provides a FAQ about using the "Find My iPhone" service.